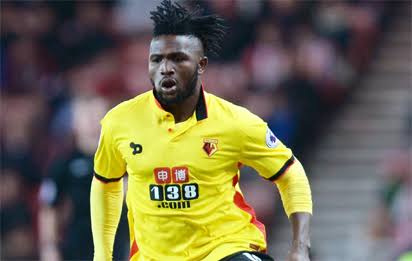 Injury prone Nigerian footballer, Isaac Success, 22, has revealed how a change of diet, including his favorite Jollof rice, helped him regain his form in the English premier league. .
In a chat with DailyMail's Matt Barlow, Isaac said: "I was eating a lot of African food [Jollof rice inclusive]and it was a little bit heavy but I've cut that out and I'm on the team diet, eating with the team. .
Eating earlier at night, it's really helped. I wasn't fit and wasn't working. I made mistakes because I wasn't working hard and needed to concentrate more. I stuck to my plan. .
When you're fit it's more difficult to get injured, and if you're injured you recover on time. So, this season is going well because physically I'm fine. I lost a couple of kilos and that made me faster and stronger. I feel sharper."
According to reports, Isaac has already played more minutes this season than he played in the two before. .
He has also scored again in the EPL, something he last did in 2016. Has also added three Super Eagles caps to the single cap he had before October.