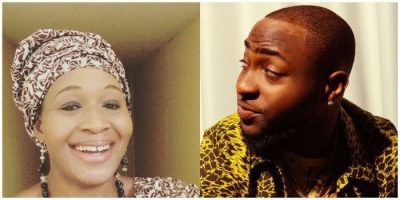 Nigerian controversial journalist, Kemi Olunloyo has reacted to Davido's comment after twitting about R Kelly's issue..
See his post
Quote
Just completed surviving R Kelly…… What the actual f*ck!!
See Kemi Olunloyo's reaction;
Quote
Concentrate on "Surviving Chioma" and all the women who have been sexually abused and harassed like you did me. Vero had not even BORN you when R Kelly was sexually molesting girls and getting away with it.
Just know that you have 3 daughters you hope never meets Kelly types.
Let me lay down a curse since I'm a prophet. Pot calling kettle black. Sexual harasser calling out sexual molester using his favorite word "F*ck".
Anyone FOLLOWING u in 2019 is doomed in the Illuminati and scheduled for failure. A female already sexually fingered at ur concert.