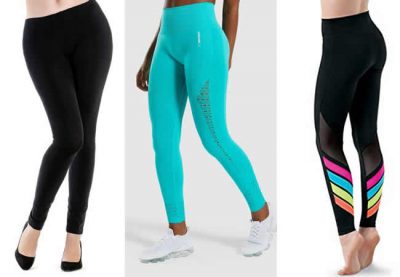 A woman who described herself as "mother of four sons" have appealed to young ladies to stop wearing leggings which, she argues, are capable of inflaming male passion and lead men into sin.

Maryann White, who describes herself as a "Catholic mum," made her opinion known via a letter published in the University of Notre Dame student newspaper, The Observer.

"I'm just a Catholic mother of four sons with a problem that only girls can solve: leggings," she wrote.

When carpeted, White insists that she is "not trying to insult anyone or infringe upon anyone's rights."

However, she recalls an incident where she came across "a group of young women, all wearing very snug-fitting leggings and all wearing short-waisted tops" during a Mass service.


"Some of them truly looked as though the leggings had been painted on them … Leggings are so naked, so form fitting, so exposing.

"Could you think of the mothers of sons the next time you go shopping and consider choosing jeans instead?" she wails in the letter.

Meanwhile, Yahoo UK Style reports that the letter has been heavily criticised by students at the University of Notre Dame, with many respondents taking to Twitter to assert their right to wear whatever they love.

What's more, a University of Notre Dame-based student group, Irish 4 Reproductive Health, has launched "Leggings Pride Day" as a response to the letter, calling for students to don their leggings in protest.

They have even started the hashtag #LeggingsDayND.
(Punch)