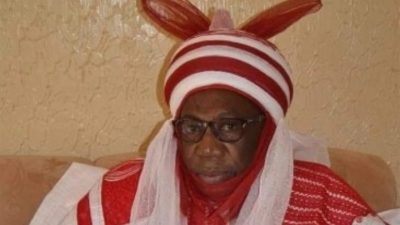 Abductors of Magajin Garin Daura, Alhaji Musa Umar Uba, have contacted his family several hours after kidnapping him, Daily Trust learnt from credible sources yesterday.
The Magajin Gari, a senior traditional title holder in Daura Emirate Council in Katsina State, was abducted in front of his house in the ancient of Daura shortly after Maghrib prayers on Wednesday.
"The abductors of the Magajin Gari, who switched off his handsets after taking him away, linked him up with his family and they had a brief conversation," one of the sources close to the family of the traditional ruler said.
"The Magajin Gari confirmed to his family that he was actually in captivity and urged. (Daily Trust)