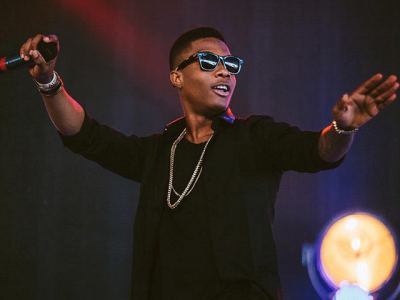 Nigerian Afro-pop icon and first-ever African artiste to sell out the 02Arena in London- Ayodeji Balogun, popularly known as Wizkid is a ladies' man and he knows it.
Since the release of his debut track 'Holla at your Boy', years ago, the "Manya" hitmaker has continued to endear the hearts of fans and many women.
Having dated lots of women, the StarBoy boss can't seem to get enough! For the Wizkid, there have been Sola Ogudu, Binta Diallo and Jada Pollock, each with a bouncing baby boy for the singer.
You'd think three baby mamas and three sons would be enough; but the talented Nigerian singer stated in a recent interview that he loves women too much to settle down with one.
In the interview, the 'Pakurumo" crooner admitted to having several girlfriends and claims all his girls know he has other girls.
When prodded if he will ever settle down with any particular one, his reply is one to send any girl with hopes of settling down with him left cold. "That will be hard because I have a lot of women that are really, really dear to my heart," he said.
Wizkid is known to have romanced many women. However, rumour has it that the latest woman rocking his world is MAVIN First Lady, Tiwa Savage.
At his recently concluded Afrorepublik Festival in London, Wizkid might have been hinting us about a possible romance when he introduced the
Quote
"Get It Now"
crooner on stage to join him to perform their popular duet 'Malo' with some intimate words.
It wasn't the normal introduction, as Wizkid introduced Tiwa Savage as
Quote
"Someone special"
, adding
Quote
"Stay sexy for daddy."
After their epic performance, the duo sealed it off with a passionate kiss and a lingering hug, which many have translated to be 'a work in progress'.