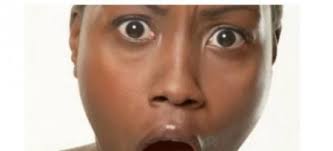 A Twitter user with the handle olamipos_tabiti took to the platform to recount how a bride found out her husband-to-be is married.
According to the lady, the man had told her cousin that his wife was dead but refused taking down her photos in his house.
However the woman whose husband claimed was dead, showed up at the wedding with proof of their marriage.
Read the story below.
My cousin is getting married today or should I say suppose to get married today, and a Lady showed up in her house as the husband's house wife, of which the man told her his wife is late, True life story
The wedding was postponed to today, the actual date was 1st of this month, She sold clothes to people (Asoebi) invited a lot of people, According to her they met at a church program, they attend d same church but different branch
He even pleaded that the Introduction, Engagement, church wedding be done on the same day, the wife accepted pleaded that the Man's family are not in Lagos they won't be able to come after they already came with the husband (normal Pre introduction), we all accepted
Wedding preparations been on for the past 2 to 3 months, she works at FCMB, her bank even gave her a loan for the wedding
The annoying thing is, it's not even coming from a young guy, someone in his 40s, she doesn't sleep over at the guy's place as per Christian sister, and Christian brother that they are, the man has the Wife's picture in his house but lied that the woman is dead
And he can't take the picture away for now, no kids tho, (eru iyawo) I don't know the English name he was suppose to bring yesterday he didn't bring, called my Cousin this morning that he can't find the Reception receipt, we were all preparing this morning
Okay she was doing her makeup and people were still cooking outside when the Wife showed up and came with RECEIPT ( evidence), his number been switched off
She fainted, still in the hospital, the wife was arrested straight up, I can't even imagine how she feels right now, she is 35, Food wasted, people that already came from long distance for the weeding, the shame and all that.
This is a true life story 19th of October 2019