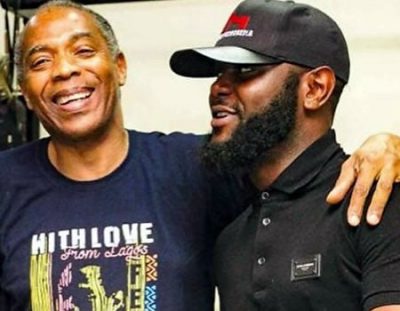 Loatsad Media boss and son of politician, Asiwaju Bola Tinubu, Seyi, marked his 34th birthday days ago and had a line-up of activities for the day.
The gentleman, who is tagged 'the face of Lagos' by friends and admirers had a busy day receiving gifts and greetings from his friends and many other people he had helped.
He was treated to a cake-cutting session by his staffers, who described him as 'the best boss' and showered him with gifts.
The young Tinubu on the second day of his birthday paid a visit to the African shrine, Agidingbi, where he met Femi Kuti, his brother, Seun, Burna Boy, Yomi Sars and some other entertainers. (Nigerian Tribune)
The entrepreneur described his first visit to the shrine as interesting and he left with a promise to visit again.