Dr. Chigudu Tanko Theophilus (Theotanko) Book Launch: Gbagyi and the question of leadership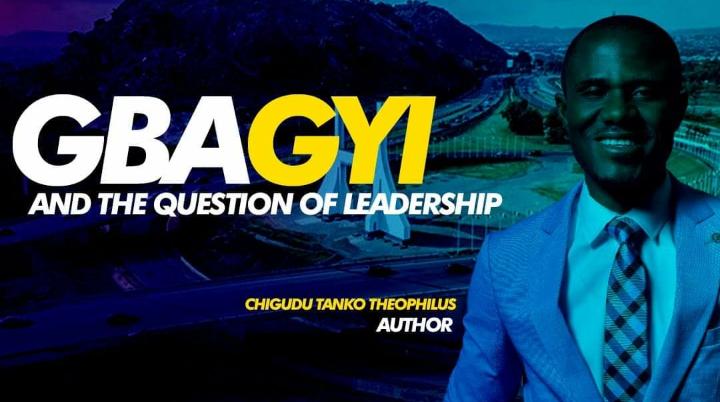 Dr. Chigudu Tanko Theophilus (Theotanko), founder of OVER A CUP OF COFFEE(OCC), an Entrepreneur and a philanthropist. On Sunday, the 22nd of August 2021 launched the long awaited Book titled "GBAGYI AND THE QUESTION OF LEADERSHIP."
A Six chapter Books that centered on the Leadership of the Gbagyi people.
The Ceremony began with an Introduction of Guest and Dignitaries amongst them were Hon. Ezekiel Dalhatu(Commissioner, FCT Public Complaint Commission), Hon. Dr. John S. Gabaya represented byhis council secretary, Hon. Shekwolo Audi, Joshua Yohanna(Jojo Classic Foundation), Hon. Stephen Tumaka, Barr. George Koce etc. As patriotic citizens of the country, the National Anthem was recited.
Arch. Abubakar Bosso, gave an opening remark with these words "TheoTanko has taken the bull bythe head. Not just writing about the people of Gbagyi but the Leadership. We're not here to celebrate this young man but to celebrate the upgrade to the Gbagyi Nation."
Author's citation was done bySir Eriata Oribhabor (The Merchant of Poetry) while Rita Balak did the book review. Book unveiling and Presentation was doneHon. Ezekiel Dalhatu who pinned the question: "Do we have leadership as Gbagyi people?" He emphasized, "What content do we have to offer to our people who are sitting on wealth but hungry without knowing the difference between Leadership and rulership.
A successful leader is one who has given himself to his people not those collecting from them".
Amongst the recipe of the event was entertainment. Musical performances byShekwolo and Moxie Yaro.
Indeed it was a great achievement to the Gbagyi Nation and hope to see more books authored byhim that will positively impact us as not just as Gbagyi People but as a country, Nigeria and beyond.
ELISHA Chebwawaza Gideon(Elisha Jnr)
For Iambestnetworks