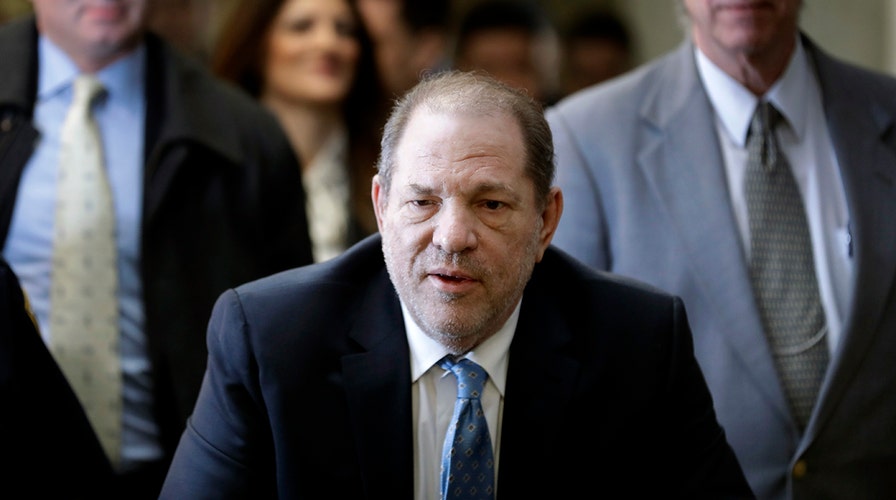 Disgraced Hollywood producer, Harvey Weinstein has been sentenced to 16 years in prison for a rape conviction in Los Angeles, adding to a more than two-decade-long sentence already handed down in New York.

Weinstein, 70, was convicted in the Los Angeles case in December, three years after he was convicted at a sex crimes trial in New York City. Weinstein's new sentence will run consecutively with the 23-year term given to him in his New York trial, giving him a total of 39 years behind bars in sex crimes convictions.
In the Los Angeles case, a jury found Weinstein guilty of three counts related to the accuser known as Jane Doe 1: forcible rape, forcible oral copulation and sexual penetration by foreign object.
The jury found him not guilty of sexual battery by restraint involving a second accuser, identified as Jane Doe 2, and was unable to reach verdicts on allegations involving Jane Doe 3 and Jane Doe 4.
Attorney Gloria Allred filed a motion with the court Tuesday on behalf of three women after a judge refused to allow them to read victim impact statements at the sentencing. Allred's motion says the decision violates the women's rights under Marsy's Law, which gives the right to those who suffer direct or threatened harm by a crime.
The judge declined to push the sentencing to hear Allred's appeal, but Jane Doe 1 was permitted to offer a statement to the court before the judge's sentencing decision.
"I was excited about my future," she told the court, crying as she spoke. "Everything changed after the defendant brutally assaulted me. ... I soon became invisible to myself and to the world. I lost my identity. I was heartbroken, empty, and alone."

Weinstein could have faced up to 24 years in the Los Angeles case, Los Angeles County District Attorney George Gascón has said.

His legal team filed an appeal requesting a new trial, alleging that evidence was excluded about a romantic relationship between Jane Doe 1 and a witness that could have altered the jury's decision.
Superior Court Judge Lisa B. Lench denied the request.
Weinstein, who appeared in a wheelchair and a gray county jail uniform, was also allowed to speak. He proclaimed his innocence, accusing Jane Doe 1 of being an "actress" who can "turn on" her tears.
"Please don't sentence me to life in prison. I don't deserve it," Weinstein said. "There are so many things wrong with this case. ... This is a setup."
He issued a statement later Thursday accusing Jane Doe 1 of having falsified her allegations as part of a "money grab." He also accused her of having perjured herself.
"It is incredible to be convicted for a crime I wasn't even present for. I am innocent. I never raped or assaulted anyone," he said.

Weinstein is serving a 23-year sentence on a rape case that was considered a landmark trial of the #MeToo movement.

Juda Engelmayer, a spokesman for Weinstein, said the sentence was cruel, given Weinstein's age and health.
"There are many out there who will celebrate this action, but it is a sad day for justice and fairness, and I hope no one who is pleased with this is ever caught on the wrong side of cancel culture while hopelessly and voicelessly proclaiming innocence," Engelmayer said.

Jane Doe 1's attorney, Dave Ring, praised the judge's decision for providing his client closure and recognized the "tremendous courage" it took for his client to come forward and testify.
"Jane Doe 1 withstood two full days of blistering cross-examination by Weinstein's lawyers, but the jurors unanimously convicted him, and now he has been sentenced by the court," Ring said.
Weinstein was convicted in New York in 2020 of third-degree rape and first-degree criminal sexual act for crimes against two women, one an aspiring actor and the other a "Project Runway" production assistant. An appeal is pending.
Weinstein pleaded not guilty at both trials and has denied all allegations of nonconsensual sex. In both trials, Weinstein waived his right to take the witness stand.
LIB