British rapper Stefflon Don has advised young women not to let any man treat them disrespectfully because of money.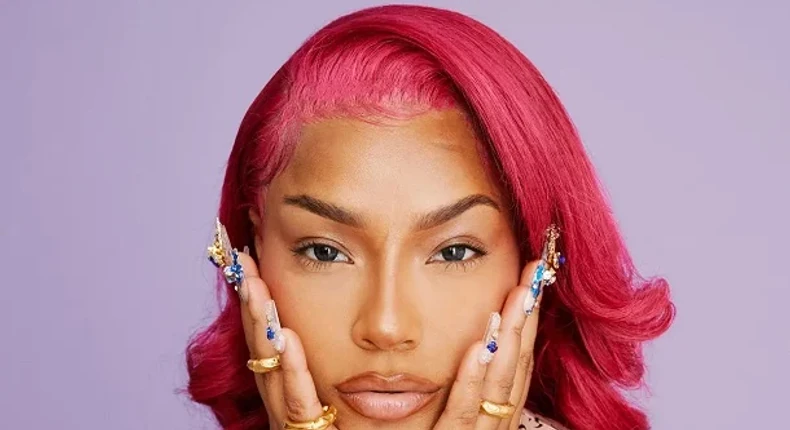 On Tuesday evening, the rapper took to Instagram to urge girls not to get carried away by a lifestyle they can't afford or maintain. In addition, Stefflon underlined that young women should find employment rather than relying on guys who will disrespect them because he has money.
"Young girls please stop idolizing the "it" girls they selling. For a "Lifestyle" they can't maintain on their own & getting disrespected," she wrote.
She added, "It's never worth it. Go get it your self Whether its school a business or a job. Get it! You are amazing and beautiful even if the "likes" on Instagram says other wise. You are everything beyond social media, Fuck social media. And never allow no boy disrespect you just cuz he has money. Whatever you want make sure you give it to yourself."
Rapper and musician Stefflon Don is from the UK. She became well-known after her 2017 single, 'Hurtin' Me,' with French Montana, reached its highest point at number seven on the UK Singles Chart. Real Ting, Allen's debut mixtape, was published in 2016, and Secure, her second mixtape, was released in 2018.
Stefflon Don and Burna Boy
From sometime in 2019 through the end of 2021 or later, Burna Boy and Stefflon Don had a two and a half-year public relationship during which they frequently referred to one another as their spouses in interviews.
The public is still unaware of the reasons for their breakup. Yet there were rumours about Burna Boy's infidelity, and Don claimed in a post-breakup tweet that individuals weren't always what they looked to be and occasionally switched sides for money and fame.
pulse-ng