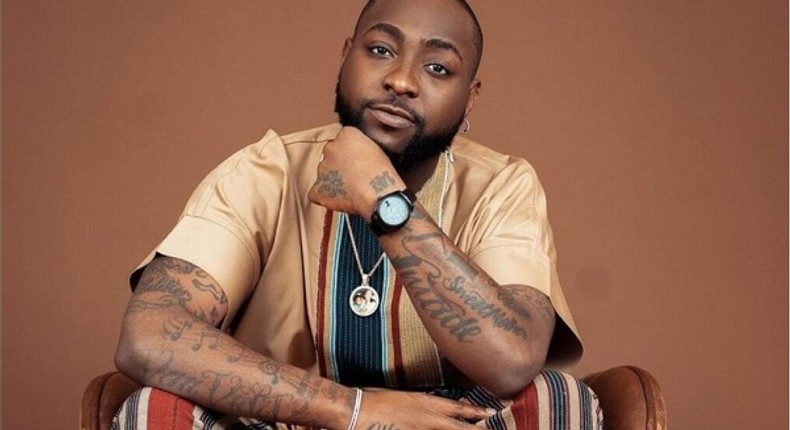 Fame definitely has its perks and it is no news that celebrities with the highest followers on social media platforms, such as Instagram, are able to reap the most rewards from their popularity.
The question of who the most followed celebrities on Instagram are is one that is frequently asked by fans across the country. This is not surprising, as a high number of followers on the platform is often synonymous with greater influence, fame, and income.
This article brings you the latest and most up-to-date information on Nigeria's top five most followed celebrities:
1) Davido
First on the list is Davido, with a whopping 26.3 million followers. Also known as David Adeleke, he is a singer, songwriter, and record producer. Davido rose to fame in 2012 after releasing his single 'Dami Duro' which was widely sung at the time.
Davido has captured the hearts of his audiences with his generosity and taken the world by storm musically. He is a well-beloved icon in Nigeria, with die-hard fans who are ready to take on an argument at any time in support of him.
He has won numerous awards for his music and is considered one of the biggest names in the Nigerian music industry.
2) Yemi Alade
Next on the list is none other than the powerhouse vocalist, Yemi Alade. Dubbed Mama Africa, she stands tall as the sole female Nigerian celebrity with the highest number of Instagram followers.
With her exceptional talent in Afro-Pop music, Alade has not only gained recognition within Nigeria but also has a solid international reputation. Her contribution to the music industry was showcased on a global scale as she was one of the musicians featured in Beyonce's 'Lion King' album.
Alade boasts a staggering 17.3 million Instagram followers.
3) Wizkid
The list of top Nigerian celebrities on Instagram would not be complete without mentioning the legendary Starboy. Wizkid, also known as Ayodeji Balogun, is a singer, songwriter, and music producer who has undoubtedly become a global phenomenon in the music industry.
He is one of Nigeria's biggest music artists and has received international recognition for his work.
He has collaborated with world-renowned music artists like Drake, Damian Marley, Chris Brown, and Beyoncé, and has been a driving force behind the success of many rising artists like Tems, who gained international recognition after featuring in Wizkid's hit song 'Essence'.
With a string of Grammy nominations and two wins to his name, Wizkid continues to push boundaries and captivate audiences with his unique sound. As of now, the icon has a massive following of 16.4 million on Instagram.
4) Tiwa Savage
Tiwa Savage, also known as the "Queen of Afrobeats," is a Nigerian singer and songwriter, who has made a major impact on the African music scene. With her unique voice and outstanding stage presence, she has become a fan favorite and a role model for aspiring musicians.
She has collaborated with so many successful music artists and has bagged numerous awards. With over 16 million followers on Instagram, Tiwa Savage continues to captivate audiences with her music, enviable style, and likable personality.
5) Funke Akindele
Funke Akindele makes the list as the only non-musician celebrity. She is an accomplished actress in the entertainment industry. She is popularly known for her role in the all-time iconic TV series 'Jenifa's Diary.'
Akindele has made her mark as a filmmaker, director, and producer, having produced and starred in several successful films like 'Omo Ghetto: The Saga', 'Battle on Buka Street', and 'Chief Daddy'.
She has been nominated numerous times for the AMVC Awards and has taken home multiple awards. The filmmaker has now shifted her focus to politics, where she is currently running as the Peoples Democratic Party (Nigeria) deputy governorship candidate in the upcoming 2023 elections.
With her natural acting skills and humorous personality, Funke has become a beloved figure in Nigeria. It's no wonder she has amassed over 15 million followers on Instagram.
pulse