After a crazy week filled with anxiety-inducing news, take a break and unwind with these interesting titles.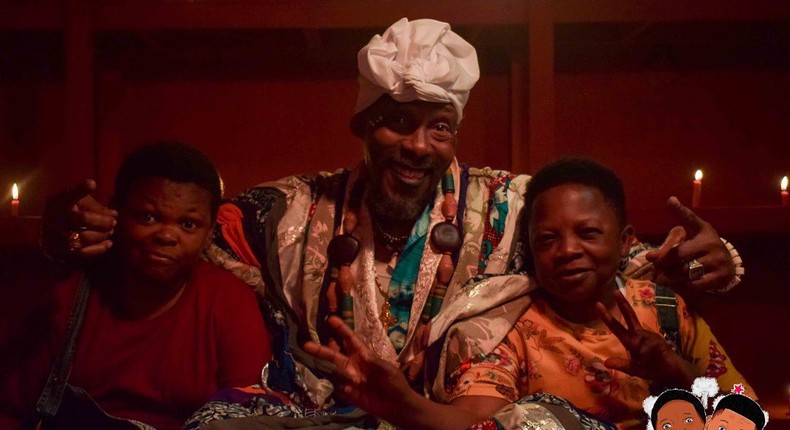 Let's face it: this week has been stressful, regardless of who you voted for in the Nigerian presidential election
From the ongoing cash scarcity, election day craziness, to the vote counting that seemed to take forever, the rumored rigging, and the disputes over the election result, it's been a hectic couple of days.
You deserve a break. So, grab your popcorn or favourite snack, your boo or friends and take your mind off the election stress with these five interesting movies:
'Here Love Lies'
Escape into the perfect world where a single parent and travel blogger named Amanda takes a chance on love with American tour guide Michael.
Directed by Tope Oshin, you will be so immersed in the emotional, romantic, gorgeously vivid world of Amanda and Micheal that you won't think about the current state of affairs even once!
'Battle on Buka Street'
Do escapism right by watching this hilarious riot of a movie. This comedy-drama offers the best comic relief by taking into a world with two rival half-sisters, whose rivalry intensifies when they both set up their food businesses on the same street.
With Funke Akindele at the helm, you are in for a good time. It is currently showing in cinemas.
'Brotherhood'
Get your blood going with the explosions, blazing guns, and high-level heist operations in Jade Osiberu's thriller.
Despite the tale as old as time storyline of twins who choose opposing paths that lead them back to each other, the film delivers the right amount of excitement needed to escape your current reality.
Currently streaming on Prime Video.
'Love in a Pandemic'
Rom-com lovers, gather here. Slip into this compelling love story that perfectly portrays the ups and downs of romance, thanks to great performances from Nancy Isime and the rest of the cast.
Directed by Akay Mason, this simple story is an enjoyable watch complete with the bad guy, dreamy, new lover willing to do anything for love and the confused girl caught in the middle.
It is currently showing in select cinemas.
'Aki and Paw Paw'
These two will always be a safe space for anyone who grew up on the 'good, ole' days of Nollywood.
As usual, Aki and Paw Paw are on a mission to get fame and fortune by any means necessary which is always hilarious to see.
While some might argue that this isn't as good as the old movies from back in the day, this 2021 version still does the job.
'Aki and Paw Paw' is currently streaming on Netflix.