Deposit Money Banks, (DMBs) across the country increase their daily cash withdrawal limits from the ₦20,000 - ₦50,000 range to over ₦80,000 - ₦100,000.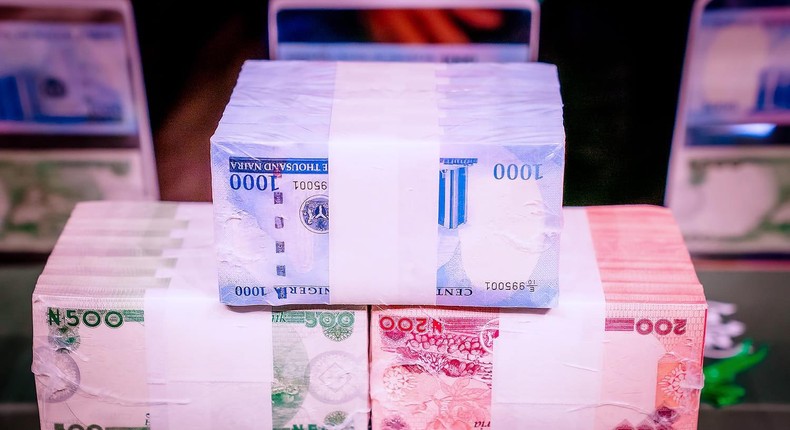 According to some bank officials knowledgeable about the matter, in a bid to cushion the harsh effects of the Naira scarcity was made to cut down the huge number of customers that have besieged the banks since cash began to flow freely some days ago.
Recall just before the elections, the Central Bank of Nigeria, (CBN) had restricted over-the-counter cash withdrawals by individuals and organisations to ₦100,000 and ₦500,000, respectively, per week.
It also limited cash withdrawals via point-of-sale machines and automated teller machines to ₦20,000 daily and ₦100,000 weekly, respectively.
This move, coupled with the naira redesign policy which mandated all old ₦500 and ₦1000 notes to be returned to the banks had caused scarcity of the naira as the redesigned notes could not go around thus destabilising the financial industry.
This lingered till after the elections until the supreme court's verdict of March 3, 2023, which ruled that all the old notes should be accepted as legal tender till December 31, 2023.
Customers had thronged banks since then to get cash but most times were met with heavy crowds as the ATM were yet to dispense cash.
To mitigate the crises, the CBN last week announced the release of billions of old naira notes to DMBs to ensure there was enough cash in circulation.
The apex bank also mandated most of the DMBs to operate during the weekend (Saturday and Sunday) in order to make sure enough cash was disbursed to customers across the country.
The move would help bank branches to tackle lingering queues in some of their branches across the country.
Pulse