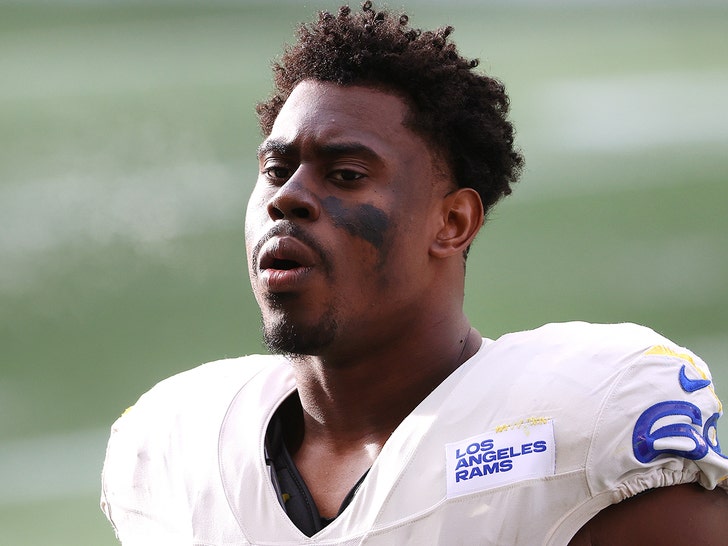 Los Angeles Chargers defensive lineman and former Super Bowl champion, Sebastian Joseph-Day has claimed that he was sexually assaulted by TSA personnel on Friday, March 24.
The 28-year-old NFL who signed with the Chargers in 2022 after spending his first three seasons with the Rams, said the incident happened at John Wayne Airport in Orange County, California.
He said that as he going through security checkpoints, an agent touched him inappropriately. He alleges that when he asked the worker to stop, he was then "swarmed" by three more TSA members.
Sebastian said in a statement;
"I'm all for people doing their job well. But it was extremely unnecessary and dehumanizing. I travel a lot, for personal and work reasons. I've never experienced anything like that @JohnWayneAir.
"I'm not sharing this on Twitter for sympathy. I'm sharing this so this group of gentleman and staff aren't allowed to do this ever again to another human being."
The NFL star who claimed that he tried filing a complaint immediately, accused officials of "making him jump through hoops to do so."
TSA has now released a statement, saying it was aware of the allegations and is investigating the claims. It read;
"We are looking into the matter to determine if our procedures were followed and whether any corrective action needs to be taken.
"TSA remains committed to treating every traveler with dignity and respect while carrying out its security screening responsibilities."
LIB