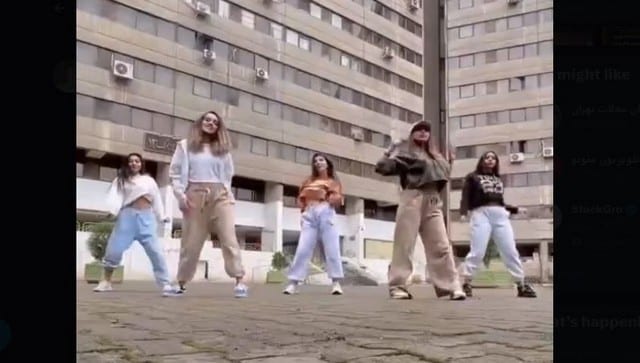 Five young Iranian women who filmed themselves dancing without headscarves to Rema's hit song 'Calm Down' have allegedly been arrested.
The women were spotted in the video, dancing with bare midriffs beneath highrises in the Tehran residential district of Ekbatan.
The video went viral on TikTok and other social media channels last week around International Women's Day on March 8. Rema also retweeted the video with the caption;
"To all the beautiful women who are fighting for a better world, I'm inspired by you, I sing for you and I dream with you."
Activists from the Ekbatan area, first posted the video on Telegram and Twitter, claiming that authorities had been asking residents in the area if they knew the women.
Times of Israel has now reported that the young women have been detained and forced into making a video in which they expressed regret.
In the Islamic Republic, it is illegal for women to dance in public as well as to not wear the Islamic headscarf.
Abolition of the obligatory headscarf rule has been one of the chief demands of the protest movement that erupted in September after the death of Mahsa Amini, 22, who had been arrested for allegedly violating the dress code.
LIB