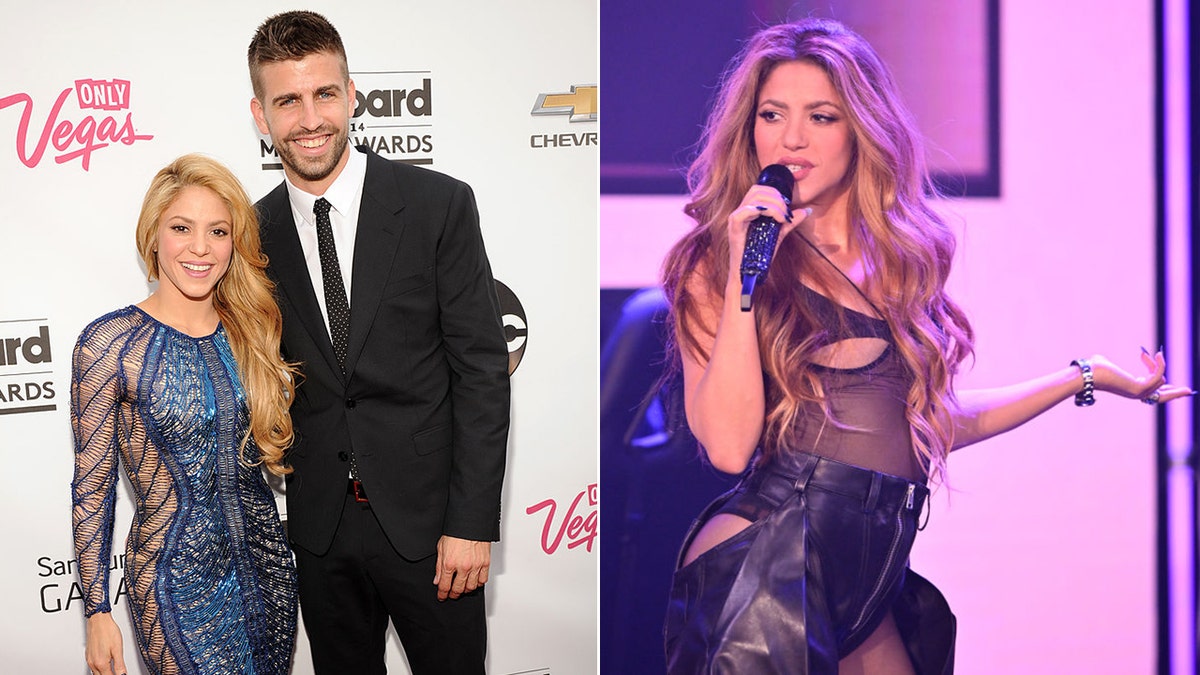 Shakira's ex Gerard Piqué has admitted to listening to her "diss track" that appears to mock him and his new girlfriend.

The footballer was making an appearance on RAC1 when he was asked about the track No.1 TQG from Shakira which includes barbed lyrics about her ex and his new girlfriend.

Shakira, makes it crystal clear she is referring to Clara Chia, 23, who Gerard is rumored to have started dating last year before they split, saying: 'I'm worth two 22's. You traded a Ferrari for a Twingo. You traded a Rolex for a Casio.'
Appearing on the El món' program on RAC1 this week, Gerard was asked if he had heard the song, Marca.com reports.
'Yes, obviously,' the ex-soccer player replied, before adding: 'I don't want to talk about it'.
Referring to the two children he shares with Shakira, he continued: 'We have a responsibility, those of us who are parents must protect our children. Each one makes their decisions. I don't feel like talking anymore. I just want my children to be well.'
'I have always had a close relationship with my children. Nothing makes me happier than making my son happy.'
'Each one makes the decisions that he believes are the best. I do things in a certain way, I try to do it in the best way. I am fine, happy.'

LIB