The two are developing joint television and film development slate and offering pathways into the industry for new talent.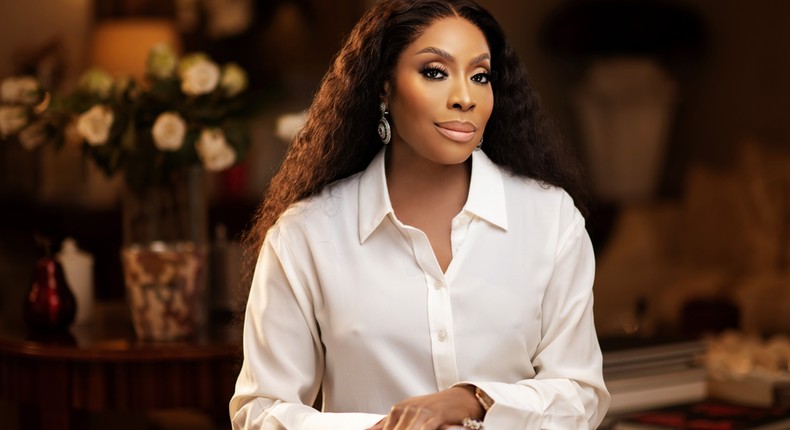 Media mogul Mo Abudu (Fifty, Oloture, Blood Sisters, A Sunday Affair) has partnered with SAG winner and BAFTA-nominated actor Idris Elba (Luther, Beasts of No Nation, The Suicide Squad) to empower and uplift talent from Africa and the Diaspora through their respective production companies, EbonyLife Media and Green Door Pictures.
The partnership aims to build capacity and foster authentic representation in global film and TV projects set for production.
On joining forces with Elba, the EbonyLife Media founder says, "We believe that Africa has the talent and the stories to captivate the world. It's our mission to offer the best in industry education, mentorship, and production opportunities, so that our graduates can become valuable contributors to the global media landscape. We plan to hit the ground running and explore the very best that African and Black stories have to offer global audiences."
These opportunities will be provided through a two-fold approach: through capacity building and through large-scale global productions.
New education and mentoring initiatives will launch through the partnership to help foster both the lost generation and a new generation of creative professionals, showcasing their skills and telling their stories to the world.
Through their collaboration, Abudu and Elba aim to nurture a more inclusive and diverse media landscape, where stories from Africa and its Diaspora are given the same level of attention and respect as other cultures and communities.
Sharing his thoughts on the partnership, Elba says, "I have always been passionate about using my platform to make a positive impact. By partnering with Mo, we aim to offer free, world-class industry education to the next generation of storytellers and bring their authentic voices to the forefront. This partnership is a step towards creating a more inclusive and diverse media landscape, one that represents the voices and experiences of Africa and its Diaspora around the world."
They are calling on industry leaders globally, the wider public sector, governments, and multilateral agencies, to help them grow talent globally and build capacity around the continent of Africa. Their aims are -
To offer best in industry education to support and empower African talent. Through EbonyLife's academy in Lagos Nigeria, (a model that will be replicated across the continent) the partnership will support graduates from the programme.
To create a new development slate of stories originating out of Africa or set in the Diaspora as feature films and TV series for the global market. The development slate will focus on bringing authentic, Afro-centric stories that resonate with audiences around the world. These co-productions between EbonyLife Media and Green Door Pictures will provide a range of content for broadcasters and streamers as well as for theatrical distribution globally.
LIB