Kanye West will not face charges for throwing a female photographer's cellphone after he accused her of 'following' him to his kids' basketball game back in January.

According to TMZ, the Ventura Co. District Attorney's Office revealed Wednesday March 15 that the cellphone had only suffered 'minor damage' to its $30 protective case.

The woman whose property was damaged then declined to press charges against West, 45.
The outlet reported at the time of the incident that police were called to the scene, provided with video evidence and later named West as a suspect in a battery case.

The video, which was shared to social media, appeared to show West having a heated back-and-forth with the female photog before grabbing her cellphone from her and tossing it aside.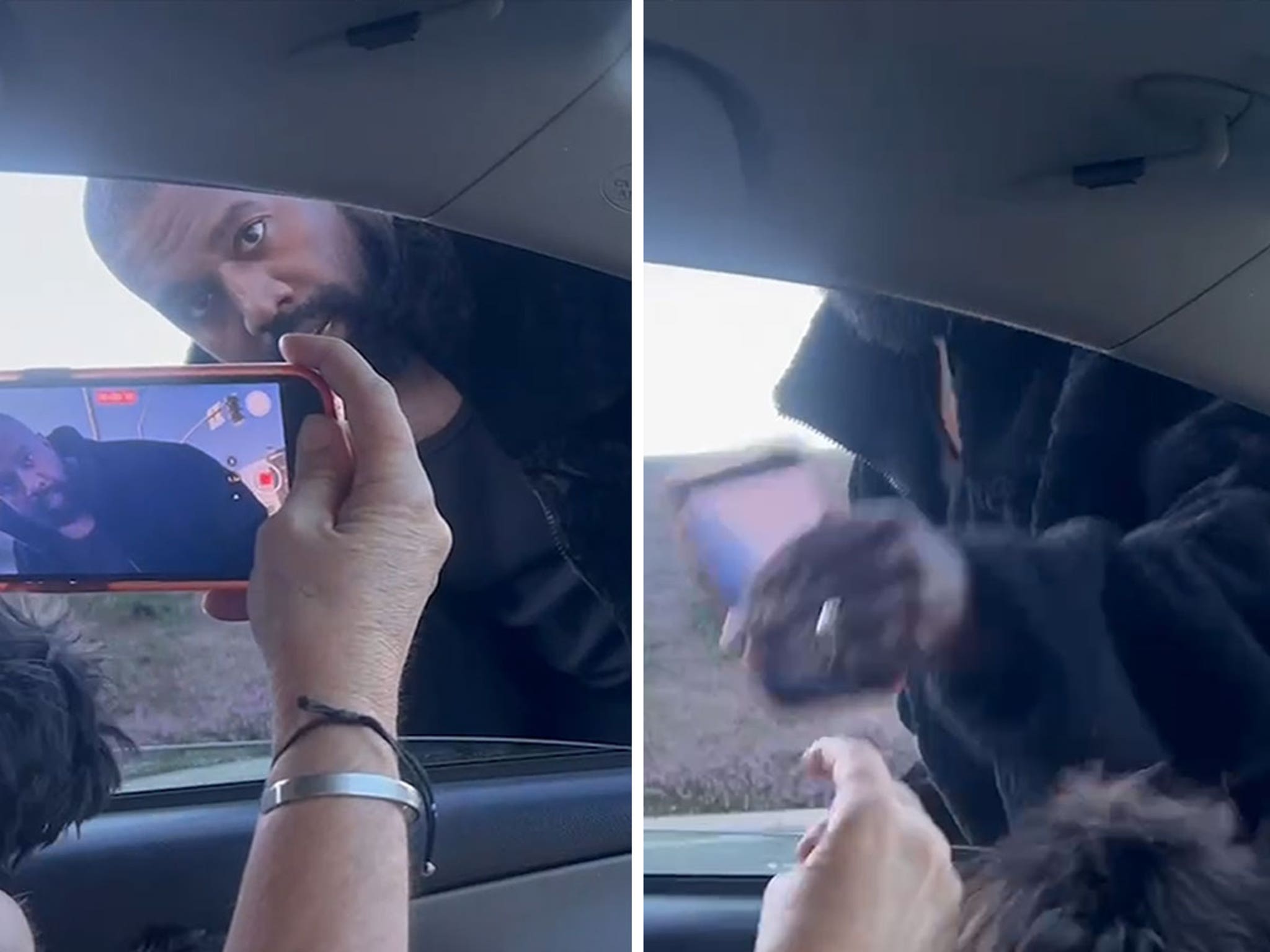 He was en route to his daughter North , nine, and son Saint's, seven, basketball game in LA when the alleged incident occurred on Friday, January 28.
The rapper, who seemingly suspected he was being followed by paparazzi, is seen exiting his black Mercedes-Benz to confront the female in her vehicle. His new 'wife' Bianca Censori was seen in the passenger's seat of his car and did not follow the Grammy Award-winner.
The woman filmed West from the driver's seat as he said: 'You didn't have to run up on me like that.
'If I say stop, stop with your cameras!' Kanye continued, before the woman suggested she was within her rights to film him because he is a 'celebrity.'
The response may have angered Kanye as he grabbed the woman's cellphone from her hand before tossing it into the air.
It was said to have taken place near the sports facility where his children were scheduled to have their game.
West's ex-wife Kim Kardashian, 42, was also present at that game as she was captured arriving with her sister, Khloe Kardashian's ex Tristan Thompson, 32.
LIB