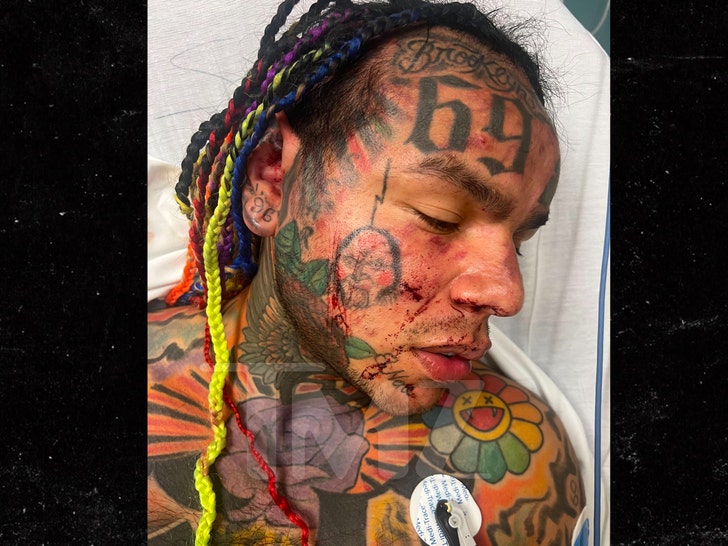 US rapper Tekashi 6ix9ine has been rushed to the hospital over injuries he sustained after being savagely beaten by a group of men inside a South Florida gym.
6ix9ine's attorney, Lance Lazzaro, told TMZ that the rapper was inside the sauna on Tuesday, March 21, at an LA Fitness when he was attacked by some guys without warning.
Lazzaro says 6ix9ine tried to fight off the combatants, but there were too many of them, beating him to a pulp before fleeing. Lance notes 6ix9ine did not have security with him at the time of the attack.
Gym staff heard the commotion and immediately notified a manager. Police and EMS were then called to the scene, and he was transported to a hospital by ambulance.
He suffered injuries to his face, with gashes and swelling. He also suffered injuries to his jaw, ribs and his back.
Though it's unclear if the attack has anything to do with the rapper's cooperation with the feds on a gang-related case which led to his early release from federal prison, Lazzaro said he will be calling the Feds to make sure 6ix9ine gets the protection he clearly needs.
Here's a video of the attack;
LIB