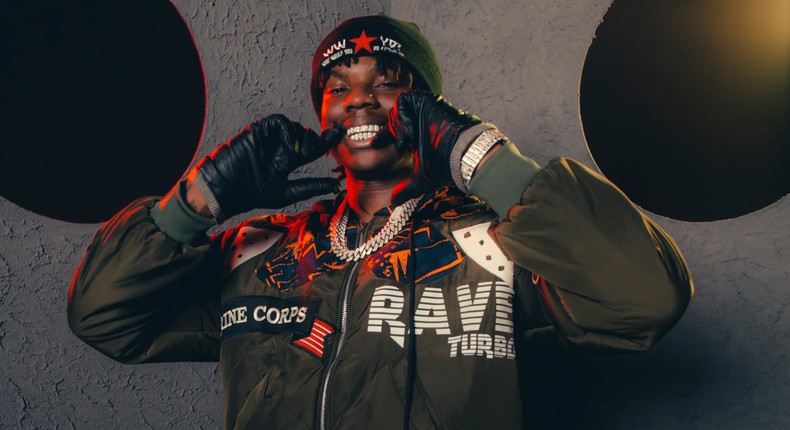 Nigerian superstar Rema has added another colorful feather to his hat as his international hit single 'Calm Down' is now eligible for platinum certification.
Details: In a post on Friday, 3rd February 2023, chart news platform Chart Data revealed that Rema's international smash hit 'Calm Down' was now eligible for platinum certification in the United Kingdom.
Released on February 11, 2022, as one of the lead singles off his debut album 'Rave & Roses,' the single went on to become a domestic hit before capturing listeners internationally.
The single has enjoyed huge digital success as it has accumulated over a billion streams across all platforms. It's also holds the record for the most viewed Afrobeats music video on YouTube.
It would later get a Selena Gomez remix which rocketed it to international fame. 'Calm Down' charted on UK official Singles Chart peaking at NO. 5. It also charted on the Billboard Hot 100 peaking at NO. 19.
'Calm Down' has now surpassed over 600,000 units in sale in the United Kingdom thus making it eligible for a British Phonographic Industry platinum plaque. It has already earned an RIAA platinum plaque for surpassing a million in units in sale in the US.
'Calm Down' is Rema's first platinum single in the UK and he joins CKay, Wizkid, and Burna Boy as lead artists with BPI platinum plaques