The good news comes days after the singer reconciled with his wife, months after he called her out on Instagram.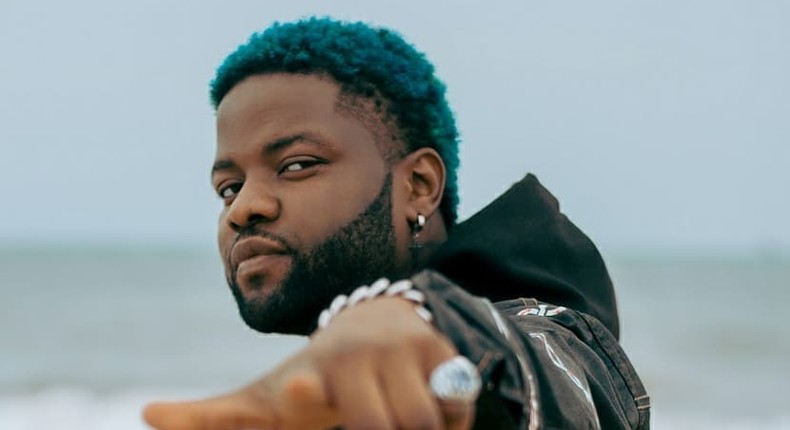 Nigerian singer Skales, whose real name is Raoul John Njeng-Njeng, has welcomed a new baby.
The news of the birth of the baby was made public by the singer on his Instagram page on today, March 29, 2023. Skales posted a photo of himself holding the newborn baby with a caption that read: "God gave me an amazing pre-birthday gift! My mother and God both know what they do."
The birth of the baby comes just days after Skales publicly apologised to his wife on social media for his past mistakes and shortcomings. He admitted he's working on emotional self-control and promised to handle things better moving forward. He wrote, "Learning to control emotions and taking care of my mental health when life throws me down has to be one of the amazing life lessons I've learned.
"We both made mistakes, and I sincerely apologise for letting my grieving times get the best of me by bringing what should be our private lives into the public eye. This isn't an act I am proud of, and I promise to keep progressing daily in my actions and becoming a better man in handling situations."
Skales and Hassanity got married in September 2021 and announced their engagement on social media. Congratulations to them on the birth of their new bundle of joy!
LIB