We asked the current talk of the town to recommend the best Nollywood films – here's what it came up with.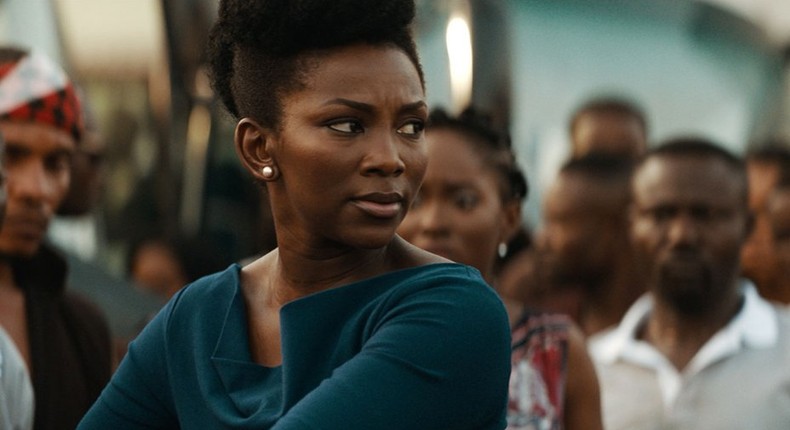 Open A.I's machine learning tool Chat GPT is the flavour of the year with almost every influencer and industry trying their hand at the new tech.
Co-founded in 2015 by Elon Musk, Sam Altman and others to promote "friendly A.I", the programme generates human-like text based on the massive information online and specific prompts from the users.
It is interesting to note that the machine learning tool clearly states it has no personal opinion, developing on answers from Google searches.
With this in mind, we decided to jump on board with a movie-related question. We typed in, "In your opinion, what are the 10 best Nigerian movies ever made and why?" Here is ChatGPT's response:
"As an AI language model, I don't have personal opinions, emotions, or preferences, but I can provide a list of some of the most critically acclaimed and popular Nigerian movies that have made an impact in the film industry. These movies are just some examples of the best Nigerian films ever made, and they have contributed significantly to the growth and development of Nollywood..."
'Lionheart' (2018)
Directed by Genevieve Nnaji, this film is about a young woman who tries to save her father's business from bankruptcy. It is a heartwarming and uplifting story that explores the themes of family, gender equality, and cultural identity.
'Half of a Yellow Sun' (2013)
Directed by Biyi Bandele, this film is based on the award-winning novel by Chimamanda Ngozi Adichie and follows the lives of two sisters during the Nigerian Civil War. It is a powerful and poignant portrayal of the effects of war on individuals and families.
'The Figurine' (2009)
Directed by Kunle Afolayan, this supernatural thriller is about a group of friends who discover a mysterious figurine and experience a series of strange events. It is a well-crafted and suspenseful movie that skillfully combines horror, drama, and social commentary.
'October 1' (2014)
Directed by Kunle Afolayan, this historical thriller is about a police detective investigating a series of murders in a small Nigerian town on the eve of independence in 1960. It is a gripping and suspenseful movie that explores themes of nationalism, identity, and political corruption.
'The Wedding Party' (2016)
Directed by Kemi Adetiba, this romantic comedy is about a couple's elaborate wedding and the chaos that ensues. It is a hilarious and heartwarming movie that celebrates the joy and challenges of love and family.
'Tango With Me' (2010)
Directed by Mahmood Ali-Balogun, this drama is about a couple struggling to save their marriage after a tragic event. It is a powerful and emotional movie that explores the themes of love, loss, and forgiveness.
'Ije: The Journey' (2010)
Directed by Chineze Anyaene, this drama is about two sisters who travel to Nigeria to uncover the truth about their father's death. It is a poignant and thought-provoking movie that examines the themes of family, identity, and cultural heritage.
'76' (2016)
Directed by Izu Ojukwu, this historical drama is set during the turbulent years of the Nigerian Civil War and explores the themes of loyalty, patriotism, and love. It is a powerful and moving movie that captures the complexities and realities of war.
'The Meeting' (2012)
Directed by Mildred Okwo, this comedy-drama is about a young woman who must persuade a government official to grant her company a contract. It is a witty and engaging movie that satirizes the bureaucratic inefficiencies and corruption in Nigerian politics.
'King of Boys' (2018)
Directed by Kemi Adetiba, this political thriller is about a businesswoman who becomes embroiled in the world of politics and organized crime. It is a complex and riveting movie that explores the themes of power, ambition, and corruption.